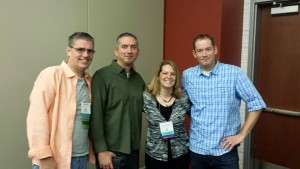 Welcome! I'm J Scott Savage, the author of sixteen novels including the Farworld series from Shadow Mountain, the Case File 13 series from Harper Collins, The Shandra Covington mystery series, and the new Mysteries of Cove series coming September 29th.
This is the place to come for all the latest news on my books, events I'll be doing, writing tips, and pretty much everything writing related that pops into my head. Browse around, enjoy yourself and definitely say hi. Also, if you want to get the latest information when it happens make sure to like my Facebook page and follow me on twitter.
Speaking of news, this isn't the final book cover, but it's still pretty darn cool, don't you think?